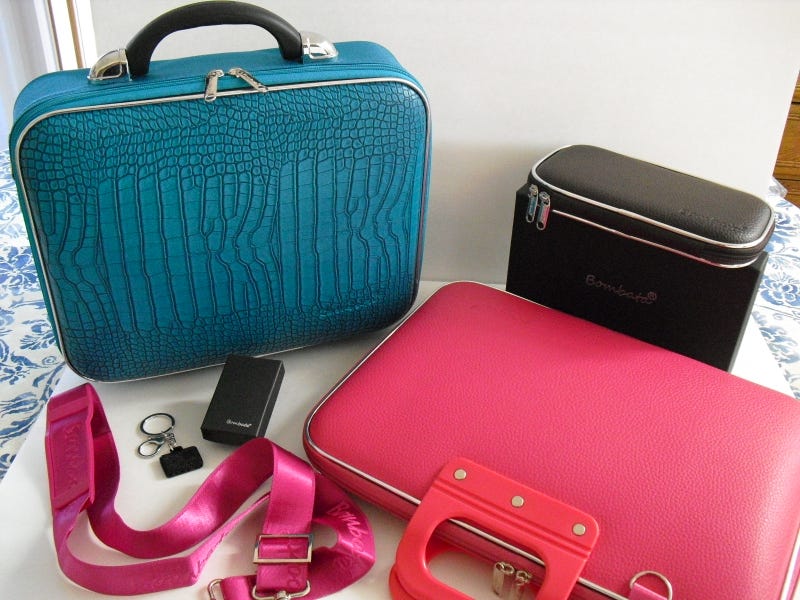 So as someone who has been in school for an obscene amount of time (1 yr of kindergarten+12 years of school+4 years of college+2 1/2 years of grad school + 7 years of more grad school= what the hell?) and now works at a school, I am not someone who thinks of the new year as being in January. OH NO. It's September and part of September is getting new stuff because as an American, I like to live beyond my means. Now long ago, I wrote a post about pencil cases, as they were my favorite thing to get as a kid. Now as an adult sophisticate, I like to still buy pencil cases and other exciting accessories. So let's review what I bought.
Above is my laptop case. I got the smooth Bombata bag in a teal blue and I have had so many compliments on it! I moved on from my LL Bean Messenger Bag, which I might still use from time to time but right now I like this bag more.
I bought a couple of pencil cases in Maine through the Seabags company, which make bags locally out of repurposed sails. My family have too many but they are worth checking out. I use the wristlets as a pencil case.
I also like to search for colorful pens and pencil cases to write notes in meetings and all sorts of pastel office accessories to fix my excessive amount of papers together. I like UBrand, many of which you can find in Office Depot or Target. However, you can also go directly to their website where they have a ton more stuff. I suggest perusing the office supply page. I have one of their office supply kits, though it is last year's and is no longer there.
Oh and finally, I usually get a planner. I do use google calendar for EVERYTHING but I also use a regular planner. Usually, I go to Papersource and this year, I have bought this one.
So what about you guys? What types of back to school shopping do you do?