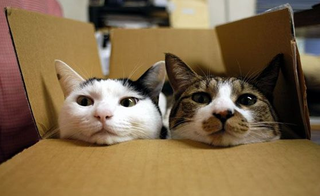 I was thinking of this when I was writing on Scylla's post—how much it feels good to discuss sexuality with people who—for the lack of a better word, don't identify as heterosexual. And I realized that while I was active for years in Queer communities where I lived elsewhere, I feel cut-off since I moved down here to focus on school. I think not talking about Queerness and being around other people makes me feel half-alive sometimes. And it can feel like part of who you are is not being articulated. I think it can be hard to remember how heterosexist society is until you realized how erased you feel much of the time and it becomes this inarticulate thing you push out of your mind— I think in some ways I'm so used to my sexuality being somewhat marginalized, it can feel just familiar, as if this is the way life should be, until you find yourself in other spaces where you can breathe.
Now I like being around all sorts of people. Identity is complex and I don't just identify as Queer so I don't relate only to Queerness but I do need a space somewhere in my life where there is this a priori understanding of who I am and how I identify.
What say you friends? How do you feel when you are able to talk about your feelings?