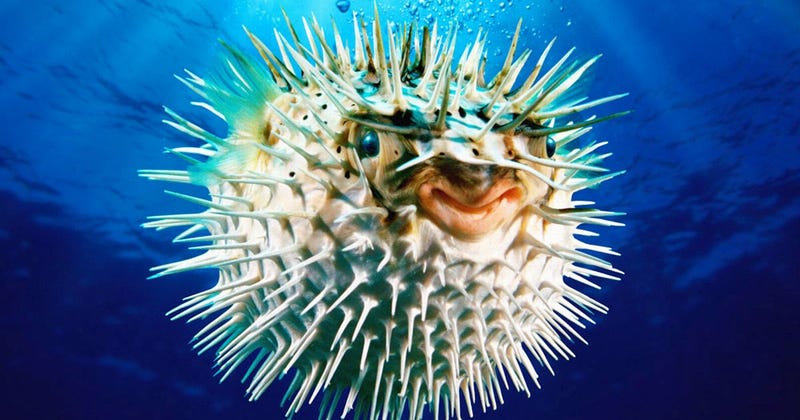 I've got a bit of red snapper in the oven, doused in oil, sprinkled with salt and pepper, a squirt of lemon juice, and a splash of Maggie's Green Chilli Sauce. It's going on the plate with some Basmati and wild rice, coleslaw, corn and peas. (At least I did when I originally started writing this last week.)
The snapper was line caught in the Western Central Pacific Ocean (which sounds like a fairly large area), but I it came to me in North Wales via a German-owned supermarket.
There's a bit of a kerfuffle in the fish markets lately, environmental and political, so who knows what I will be plating up in years to come. The Guardian had a little look at the state of chippies as an economic barometer.
To pick at one of their issues, home delivery aside, I detested the introduction of polystyrene containers and preferred old style paper wrapping, easier to hold, it soaked up any excess vinegar and potentially it is easier to recycle (there is a fly in the ointment there, if you care to guess). And if you are too wussy to eat with your fingers, why not use an old-style wooden fork instead of the plastic variety?
George Orwell would be proud, but the pub I dropped by yesterday serves cockles, or at least a jar of things steeped in brine or vinegar. Previously, I've bemoaned the demise of seafood stalls where the vendors would sell an assortment of shellfish, either for immediate consumption or to takeaway. The shellfish industry has been blighted by modern slave gangs, spotlighted by the death of Chinese cockle pickers in Morecambe. A weird thing though, most of the shellfish harvested in the UK gets exported to Europe. We then import the stuff from other countries when we do eat it. Go figure.
Environmentally though, warming seas are driving traditional British favourites away from our fishing grounds. As the cod and haddock move out, squid, anchovies and tuna are moving in.
Now, you wouldn't necessarily notice this in the shops. The fish fleets can sell the squid and stuff to Italy and Spain, Tesco and Asdabury's can get their cod and haddock from other countries. And Vietnamese cobbler seems to sit next to them quite easily on the shelves. Our local chippy (Trish & Chips, who strangely don't have Rock on the menu, Sorry, that's regional humour) has a little sign up at present talking about sourcing fish from Norwegian and Russian fleets.
Then there is politics. Particularly the complications of Brexit. For years there have been moans about the fishing quotas enacted by the EU. And they are weird things. In a previous life, I had a job which involved logging incidents where a ship's catch exceeded the quota. It always seemed a little stupid, a boat with two ton of cod can't land what they have, they can't sell it, can't put it back. It's wasted. Dead. People have lost their livelihoods to this bean counting.
Except there is an element of horsetrading here, which benefits some if not others. British skippers sell their fishing rights to other fleets, so we may get a Spanish boat legitimately fishing in UK waters. Somehow this irritates people who otherwise preach a free market economy. But rest assured there are people making money from these arrangements, though if you want to sign aboard in Weymouth Harbour this might not be readily apparent.
Naturally some people, who complain the loudest and throw dead fish in the Thames, will tell you this is all the fault of the EU. Except when fishing quotas were up for discussion in the European Parliament these same people were absent. Because, you know, there is no point, the EU isn't democratic and people voted for our representatives to ignore these things. Makes perfect sense really.
Now we are coming out, there is even less of a reason to engage in the debate and defend not only our interests but those of Ireland and other European countries that aren't called France and Germany.
I had a point when I began but it seems to have been washed away with the tide. The snapper was excellent though. I have more in the freezer.