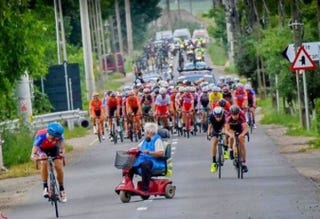 Find yourself anywhere exciting today?
I had a busy day of mocking Beyonce fans in the Guardian comments section, spouting Better Off Dead quotes, and laughing at local government/media incompetence. Plus I went ahead and got the plywood up on the two big -ass north-facing windows just in case.
---
Here's Some Stuff:
For fucks sake don't be like this.
Octopus! Octopus! Octopus!
I love this.  American ingenuity.