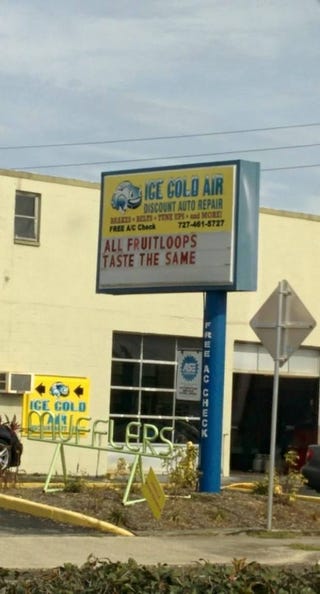 Today was a busy but not horrible day for a change. How was yours?
Work started just after midnight again, and then I had to take my mother for her spinal steroid injection. Back to work again for a bit after that. Finally went and caught Avengers, which is now a thing I've seen I guess. I'm definitely glad I went the 3D route, and even more glad that I had a free pass from my rewards card to spare. Anyway, after that I got dinner and a couple of new books. And now I need sleep but am of course wide awake.
Oh! And we've now entered the part of the year where it's so fucking hot and humid everyday that it storms in the afternoon. Not enough to cool things down. Just enough to make it more humid.
---
Here's Some Stuff:
Because people need something else to argue about....