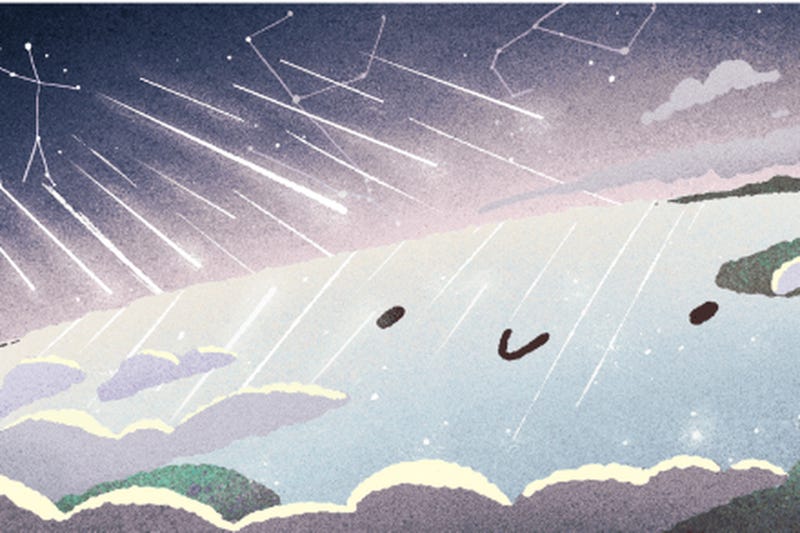 It's actually much better on the google page itself, being adorable and celebrating the peak of the Geminid Meteor Shower:
The Geminid meteor shower is one of the most spectacular nighttime sky shows of the year. When debris from the asteroid 3200 Phaethon burns up in the night sky, it creates bright, long-lasting streaks across the sky. It's something to worth going outside for on a cold winter night, and is worthy of the Google Doodle posted Thursday to celebrate it.
If you do have time to go look, see this dark sky finder, which is really helpful if you live in an area that has some dark skies. I think the closest to me is a couple hours away at least so you know, tonight I'll be somewhere drinking Aperol Spritz's and avoiding my work so I probably won't. Maybe I'll see if I can see anything in my backyard.