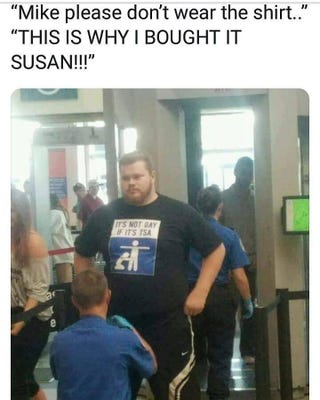 Meme Week keeps chugging right along. Everyone excited and ready for Friday tomorrow?
So the rain never happened at all today, and the wind died down pretty much right after my comment this morning. Good thing the schools and government were shut down though. The best part was the local weather idiots on TV talking about 40mph winds as I'm staring out the window where it's DEAD CALM. There was never a wind gust over 10mph at the most for the rest of the day. So again, when it's time for people to have to evacuate, this is the shit they'll remember.
All kinds of new TV tonight. The Good Place of course. Still hoping that I Feel Bad finds an audience. Supernatural lives up to its name returning for an improbably 14th season. And there's all kinds of new shit hitting Netflix and Prime later tonight so that you don't have to leave the house on the weekend.
---
Here's Some Stuff:
I love this woman:
NO FUCKING SHIT.