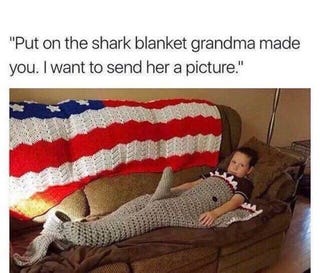 One more day to go in this miserable week. What're you up to tonight?
Almost thought about going to catch the premiere of Deadpool 2, but I think we'll wait til next week. There's a bunch of finales for shows I don't watch on tonight. Probably just watch a movie and try to sleep for a few hours. Another long day tomorrow.
---
Here's Some Stuff:
Duh. Of course they did.
A hero for our times.