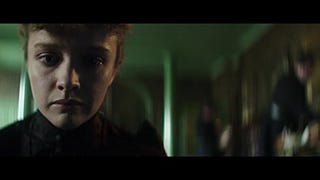 Must be slipping because I didn't see it coming until the end. Twists abound. Just been watching The Limehouse Golem, a gore blimey guv recreation of Victorian London based on Peter Ackroyd's novel Dan Leno and The Limehouse Golem (which is sitting in a pile of books that I really should read).
It stars Bill Nighy and Olivia Cooke and follows the hunt for a nefarious and calculating serial killer. Douglas Booth is Dan Leno who was a famous music hall comedian and actor. Daniel Mays plays the same copper he plays in everything. The screenplay was by Jane Goldman.
I can't say I engaged with the movie to begin with, it's a little short of two hours, but if you stick with it then the rewards come clear.