There would be a whole lot of dots I couldn't connect as a citizen if I didn't tune in to Joy Reid, Lawrence O'Donnell, Ari Melber, Chris Hayes, Tremayne Lee, Jonathan Capehart, the Root's own Jason Johnson, and Rachel Maddow.

In their roles as objective chroniclers and observers, it is up to them to ferret out, verify, report, and sometimes contextualize the facts. It is up to us to then synthesize those facts and understand what they mean in aggregate.
This is one of those times.
To paraphrase the great Tom Hanks - "There is no lying in SCOTUS".
Following up on yesterday's bombshell moment - Stephanie Ruhle said last night on Twitter she "hoped it was a mistake". I took on myself to share with her that the way we knew it was not was that Kavanaugh not only called security, he did it after he identified Mr. Guttenberg by the wristband he wore in memory of his daughter. Spoiled Brat Raised In Bethesda Lying About Being From DC and Slandering It As A "Murder Capital" knew perfectly well who he was and what he was doing. As usual as happens with some unapologetic bigot with no compassion in this country - HE IS WHO POC SAY HE IS.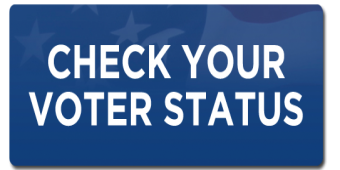 From A.G. Holder, who has been working quietly but tirelessly on the anti-gerrymandering project — DEAR BLUE WAVE: THIS IS NOT A DRILL

In GOOD HISTORY-MAKING NEWS, however - this is what happens when you DO
MASS SEVEN, Y'ALL
Seriously - what about "Healthcare For All" or "Affordable Education For All" is "too far to the left"??