It's time for another Pop Quiz here at BackTalk! Let's get it on!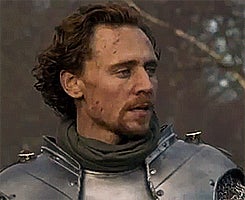 Name all of George Carlin's "Seven Words You Can Never Say on Television."
According to the Guinness Book of World Records, how long did the longest game of miniature golf last?
What is gymnophobia?
Prince's song "Seven" peaked at what number on the Billboard pop singles charts in 1993?
Who killed Laura Palmer?!
Last week's answers:
In the 80's sitcom Out of This World, who voiced Evie's father Troy, an alien from Antareus? This is a show that totally existed. And the answer is Burt Reynolds.
Which sign of the zodiac is the only one portrayed by an inanimate object? Libra. Aquarius is represented by water, does that count as an inanimate object?
What is the term for a group of jellyfish? Smack! But we're gonna change it to a jar of jellyfish at JurassicBark's suggestion.
Name any one of the five cities in the world that lie on two continents? Istanbul, Turkey is the most well known. But Gerdie pointed out that there are four others: Atyrau, Kazakhstan; Orenburg, Russia; Suez, Egypt; Magnitogorsk, Russia.
How many times is the word "dude" used in The Big Lebowski? I did not count this myself. I tried, but I lost count after my second White Russian. 161 "dudes". Also, The Dude says "man" 147 times. Variations of "fuck" are used 292 times.