So how was your weekend?
I've been busy as crap the entire time and am not in the mood to get back to work tomorrow.  Mostly I'd just like to sleep for a week.
---
Here's Some Stuff: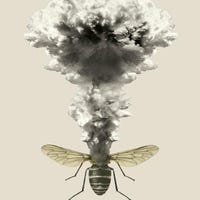 The Insect Apocalypse Is Here
Sune Boye Riis was on a bike ride with his youngest son, enjoying the sun slanting over the fields and woodlands near their home north of Copenhagen, when it suddenly occurred to him that something about the experience was amiss. Specifically, something was missing.
https://www.nytimes.com/2018/11/27/magazine/insect-apocalypse.html
This is actually pretty cool.