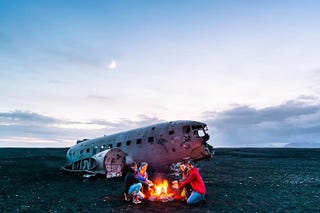 Wake up, Campers! It's finally Friday, and I'm flying the hell out of here. What do you have planned today?
After I land I need to stop by work, and then I think I might try to catch either BlackkKlansman or The Meg. Then I don't think I'm gonna leave the house til Monday if at all possible.
---
Speaking of camping.
Obviously the new Android is going to be the best one yet.
Speaking of Pie.
I forgot to include these links last night for the Nagasaki anniversary: