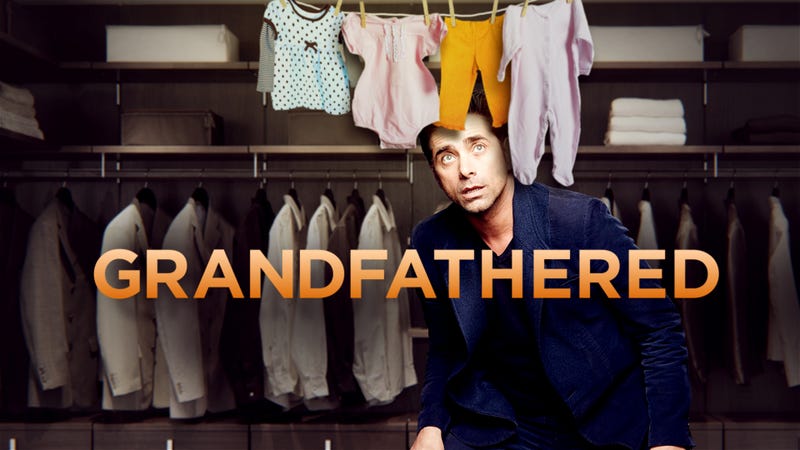 So it is time for the announcement of the new fall network shows. I picked out a few that seemed especially craptastic interesting! Let's review.
LIFE IN PIECES — is a single-camera comedy about one big happy family and their sometimes awkward, often hilarious and ultimately beautiful milestone moments as told by its various members
Or as we like to call it, Parenthood 2.o. Prepare for the travails of a family whose lifestyle is far more prosperous than they would be in real life as they face every possible social issue within each well-lit hour of television.
CRIMINAL MINDS: BEYOND BORDERS (Spinoff) — stars Golden Globe and Emmy Award winner Gary Sinise in a drama about the specialized International Division of the FBI tasked with solving crimes and coming to the rescue of Americans who find themselves in danger while abroad.

I think they used to call this CSI: New York. Yes, with that Gary Sinise.
ANGEL FROM HELL — stars Golden Globe and multiple Emmy Award winner Jane Lynch in a single-camera comedy about Amy (Lynch), a colorful, brassy woman who insinuates herself into Allison's (Maggie Lawson) organized and seemingly perfect life, claiming to be her "guardian angel."
Colorful? Brassy? It seems like some successful woman is waiting for her comeuppance, as her angel helps her find life and love to replace her ill-founded life goals.
A comedy about coming of age – at any age – GRANDFATHERED stars John Stamos ("Full House," "ER") as the ultimate bachelor whose life is turned upside down when he discovers he's not only a father, but a grandfather.
Aging ne'er do-well not only is stuck changing diapers but now has to dispense fatherly advice. Guess he's going to realize that slick Italian suits and screwing chicks doesn't mean nearly as much as loving family.
Based on Steven Spielberg's international blockbuster film and the first of his films to be adapted for television, MINORITY REPORT follows the partnership between a man (Stark Sands, "Inside Llewyn Davis") haunted by the future and a cop (Meagan Good, "Think Like A Man" franchise, "Californication") haunted by her past, as they race to stop the worst crimes before they happen.
It seems as if it'll be initially promising but will probably end up being future CSI. How many crime procedurals does the world need?
Kings and Prophets: An epic Biblical saga of faith, ambition and betrayal as told through the eyes of a battle-weary king, a powerful and resentful prophet and a resourceful young shepherd on a collision course with destiny.
Well, if the mini-series about the Bible tells us anything, this shit sells to both religious people and people who like men in tunics and sandals. It'll have all the drama of Alexander and all the passion of Gladiator and maybe, if they are smart, they'll try to shoe-horn in a crime procedural plot.
Based on the hit movie of the same name, Uncle Buck (Mike Epps) is a fun-loving but irresponsible guy who needs a job and a place to stay. His brother and sister-in-law need some help around the house. And they just might be the answer to each other's problems.
I mean, it is all about execution on this one. I'm not sure about resurrecting a couple decades old movie starring John Candy (my aunt Bea knew him as a kid—thought he would never make it. She was wrong. WRONG) about an irresponsible and probably improbably charming uncle that probably teaches his family about life and love (this seems a familiar plot) but I guess any show that has Nia Long in it can't be all bad.
The Muppets return to primetime with a contemporary, documentary-style show. For the first time ever, a series will explore the Muppets' personal lives and relationships, both at home and at work, as well as romances, breakups, achievements, disappointments, wants and desires.
I like the Muppets and if they do a The Office-style comedy about fucking puppets, pretty much all my dreams will come true. The Michael character? Fozzie Bear. Wakka wakka will be the new "That's what she said."
Apparently NBC comedies have mostly failed so their fall shows are drama heavy. I mean, the Blacklist has given NBC a rare hit, so they are just going to go apeshit on the drama
Blindspot: "Jane Doe" (Alexander) has her memory erased and turns up in Times Square with new tattoos covering her body that also reveal clues to crimes that need to be solved.
Sounds like someone watched Momento and decided it should be a weekly.... crime procedural.
Heartbreaker: George is Dr. Alex Panttiere, a fierce and passionate heart surgeon in this medical drama, which is based on the life of real doctor Kathy Magliato.

Didn't a show about a blond passionate doctor come and go a few years ago? What was that show called? I wasn't interested enough then to note it and not sure why I would now. (ETA: No it was a nurse and called Mercy BUT whatever)
In the midst of all these shows, some sound interesting—I might watch Supergirl though I am not a fan of comic book shows and tv. I'm not a snob. I have spent too much time watching magical girl anime to pretend to be above it all but DC and Marvel stuff doesn't appeal to me. Rosewood might be a more interesting kind of crime procedural. And who knows, I guess it is all about the execution, but follow the links and tell me what you are looking forward to, dreading and otherwise sort on the fence when perusing this fall's schedule.