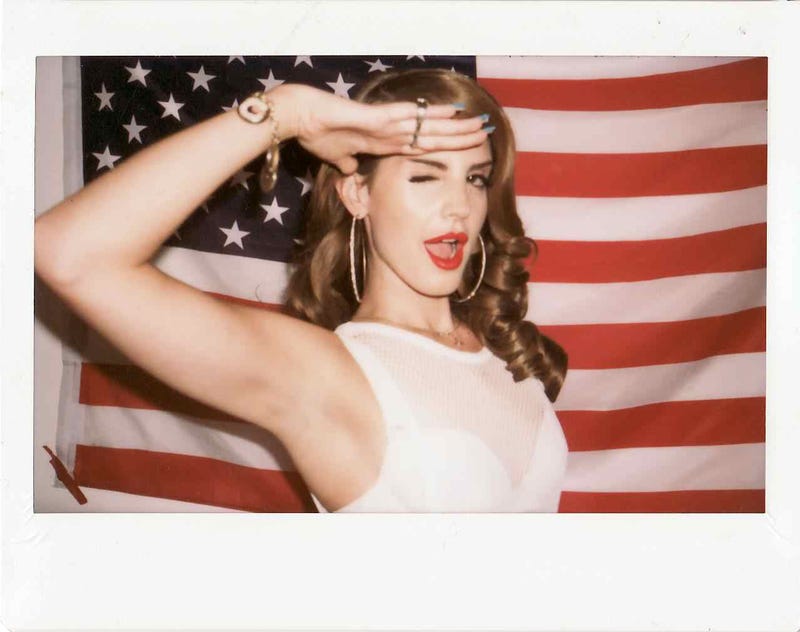 Lana Del Rey is an unlikely success, even though she is seen as a predictably marketed songstress. She is low key but courts controversy. NPR asks why is she so off-putting and the answer might be routed in part in misogyny and the limited roles available to women. It also might be because she's not cool or disaffected enough to make her image work. Here is a snippet:
NPR: Del Rey more than survived her early attacks: Born to Die's international sales have eclipsed that of most every album this decade. But aside from that shaky TV appearance followed by others far more confident, what has she done that's more off-putting than other fast-rising stars? Sing songs in moral shades of grey? Celebrate material wealth with a tone far more ambiguous than that of the average rapper? Mix low-life tropes with a high-life stance?

If she were a male musician, her outsider stats would be impeccable: A teenage alcoholic, Elizabeth Woolridge Grant cleaned up in time to study metaphysics with the Jesuits at Fordham University while moonlighting as a Williamsburg folksinger. When she signed her first contract, she applied her advance to a New Jersey mobile home, and when her first album got shelved, she worked with addicts and the homeless.

Unlike most female acts who woo critics and rockers, Del Rey isn't at all masculine — she's a girly girl who writes almost exclusively about loving bad boys and father figures while appropriating both their bold language and brazen appetites: "In the land of gods and monsters, I was an angel looking to get f——- hard," goes a typical Del Rey line that may or may not be autobiographical . Throughout most of her songs, Del Rey craves sex, excitement, and spiritual redemption with a fire that would otherwise tantalize feminists. Del Rey disturbs because she looks the saint while playing the whore, and she's usually at her best when investing both with sincerity.

What sets her apart from predecessors in provocation like like Madonna is that she celebrates the bacchanalian excess of peers like The Weekend while immolating herself in themes of co-dependency that make smart people squirm. Her songs exude the pain her paramours repress through drugs and sport sex, and their implicit subject is addiction. Del Rey shackles herself to her men in a way that sophisticated pop hasn't since the early '60s. "Been tryin' hard not to get into trouble but I've got a war in my mind," she sings at the bottom of her register in the chorus of "Ride," from 2012's Paradise EP, while a massive orchestra beats and swells like a heart on the verge of bursting. That's a proper Johnny Cash move, and had the late Man in Black lived long enough to sing the song instead of Del Rey, we'd all be applauding as we did when "Ride" producer Rick Rubin coaxed Cash 'to cover Nine Inch Nails' "Hurt." Del Rey is the waif who dares to come on like a big bad dead dude.

She's also the rare bird who's built her own gilded cage, and her best work packs the pathos of mid-century Douglas Sirk melodramas — the "women's pictures" covertly more sociological than the guy movies. And it does so with similarly exacting distributions of light and shade, density and spaciousness. On "Shades of Cool" from her new album Ultraviolence, her voice soars via operatic falsetto high notes to proclaim that her sullen baby blue is "unfixable," as if still straining to lift him up to an impossible ethical standard before she drops back down to the reality signaled by her usual alto for the realization that his heart, however, is "unbreakable."