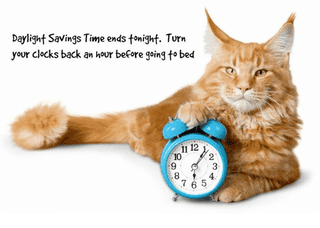 Don't forget to change your cat's schedule tonight! Did you have a good time celebrating National Bison Day and National Sandwich Day today?
It was quite nice here for a change with the temperature hovering around 60. Tomorrow of course it heats back up. But the corgi and I enjoyed ourselves.
Then I cleaned the turkey carcass and made a pot pie out of what was left. She likes to sit there with a big grin on her face because she knows I'll throw her some scraps, but the best part is the look on her face when I'm tossing the bones away in the trash.... same one as that Keep America Beautiful anti-littering campaign from the 70's.
Now for cocktails and TV of some sort. Saturday Night Live is back tonight with Jonah Hill hosting and whoever the hell Maggie Rogers is as musical guest.
---
Here's Some Stuff:
New Ze Frank!