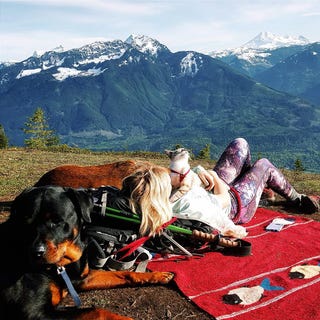 It's Caturday and our theme of the week is Camping, so here's a post combing both! Cats love adventuring as much as anyone after all.
And while they're pretty resourceful on their own, it'd probably be a good idea to check out this handy guide chock full of tips, training, special gear guides, tails of adventure, and just about anything else you can or can't imagine before you go venturing out together.
---
There's even this entire Instagram page, Camping With Cats, dedicated to.... you guessed it....
---
We've covered some adventure loving cats before here like Bolt and Keel in this morning's Open Thread, Kuli the one-eyed Hawaiian surfing cat, and the gorgeous Suki the Bengal Cat, but here's a few others you can check out as well.