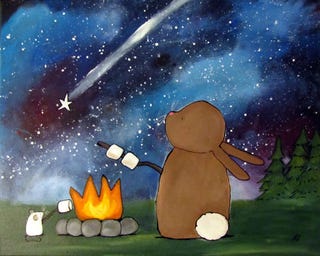 That's the end of Camping Week. All ready to get back to work tomorrow?
I cleaned the refrigerators this morning and then napped for much of the day. Made some honey-pecan pork chops with asparagus for dinner. Now it's time for TV and more sleep.
I really need to know more about this story.
---
Here's Some Stuff: