A woman in Alabama didn't have enough money for food and so she tried to pocket five eggs to feed her family.
"Of course when I put them in my jacket pocket they broke," she said. "I'm not a good thief at all."
When police showed up they told her that the store wasn't pressing charges and an officer even went and bought her a dozen eggs. After that the story went viral and food and clothing have been steadily arriving at the woman's apartment.
"The last time I saw my house this full, I was 12-years-old and staying with my grandmother," said the 47-year-old. "I've been crying all day."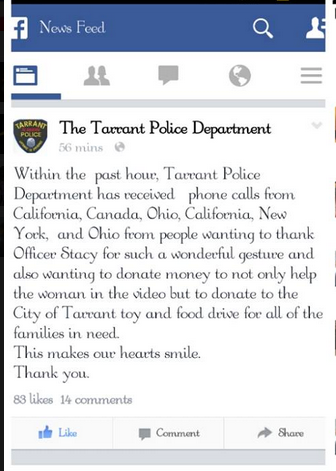 Just think how great this world could be if we all stopped and chose to be kind when the opportunity presents itself.