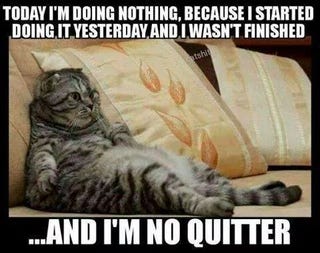 So how was your Meme Week?
I spent the day sleeping through a National Lampoon's Vacation movie marathon on Sundance. That was about it.
American Masters is doing the life of Itzhak Perlman on PBS tonight. If you haven't been watching Kidding you really should catch up. Tonight's episode definitely placed it as the best new show on television for me. Catherine Keener and Ginger Gonzaga are both brilliant. And despite having an excellent cast I can't help but think that Lena Dunham doesn't have anywhere near the talent required to do an American version of Julia Davis' Camping, but I guess we'll see.
---
Here's Some Stuff: