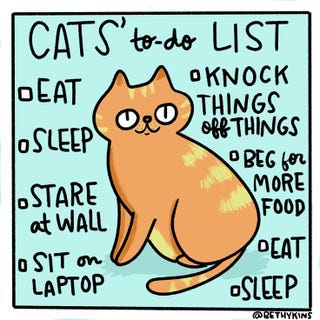 What's up? Ready for Mother's Day tomorrow?
Haven't done much of anything all day, but I do need to make a cake for tomorrow. Luckily my mom wants Belgian waffles (the SUPERIOR breakfast food) for her dinner tomorrow so there's not much prep involved in that.
Benedryl Cabbagepatch takes on his dream role tonight in the first installment of Showtime's five-part miniseries, Patrick Melrose. And Amy Schumer is hosting SNL tonight, so it should be one of those times where disparate parts of the internet that normally loathe each other come together to hate someone else. I can already see the thinkpieces. Kacey Musgraves is the musical guest.
ETA: Kinja fucking up more than usual for anyone else? Hitting reply on comments that I've come to from the notification dropdown jumps the page to the top of the screen.... which has been going on for a couple weeks. Now though, just loading a page and then trying to scroll down causes it to jump back to the top. And the fucking toolbar doesn't float down the page anymore. Fuck you, incompetent kinjateers.
---
Here's Some Caturday Stuff: