This started off as a joke on Twitter, but I thought why not?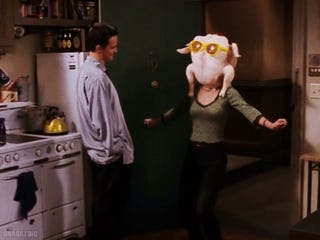 Need any advice about Thanksgiving food? Suggestions? Not sure exactly how to cook a turkey? zhandi (and anyone else that has helpful hints or information) is here to help.
Background: I have no professional training, but I have been cooking since I was a little kid and have been planning and making menus for large crowds at various jobs throughout my life (my Psych BS is weeping). I now do freelance recipe testing and editing while I develop my own recipes.
So- no question is stupid! If I don't know the answer I will deploy my resources and figure out the answer to your query.