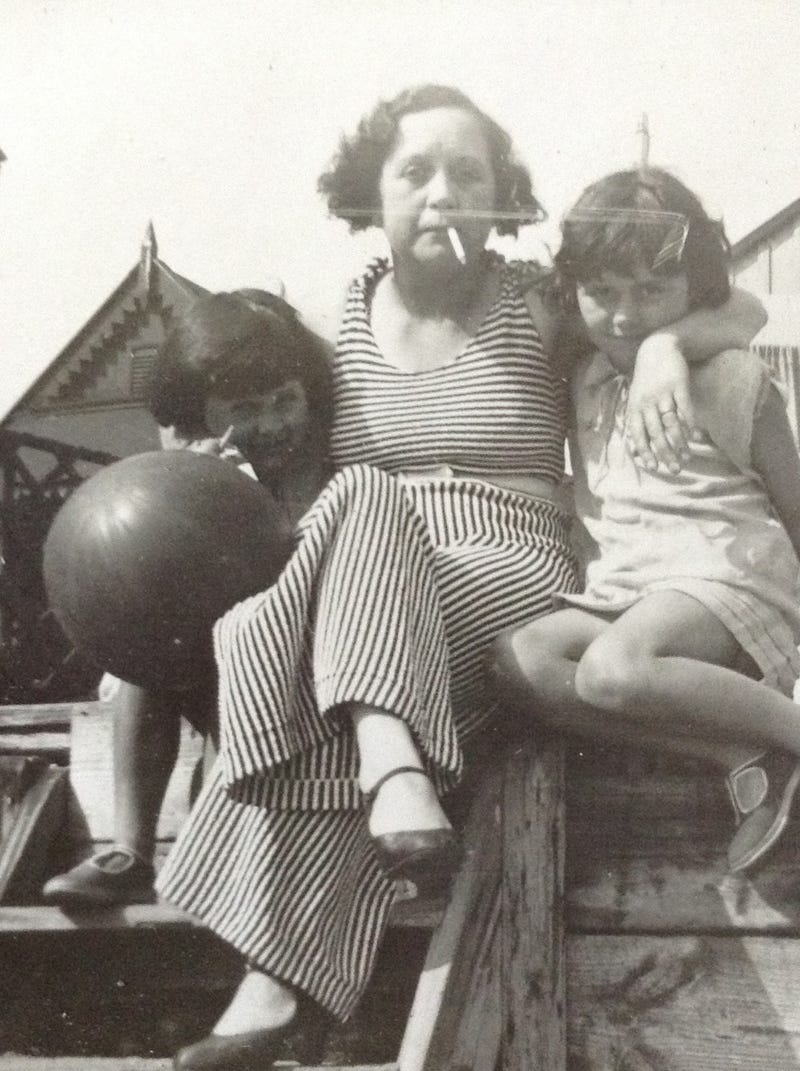 Post your own fun summer memories! I have a few pictures (though my best aren't with me—maybe someday!)
(above) My greatgrandmother, my grandma and my great aunt at the beach in bath in the early 30s.
Below—being buried in the sand in Shediac when I was around 9 (idk the exact age)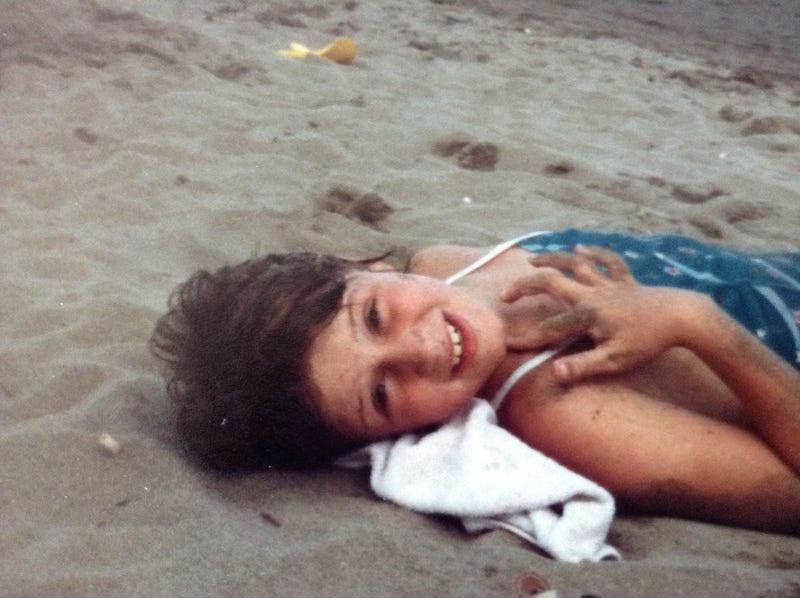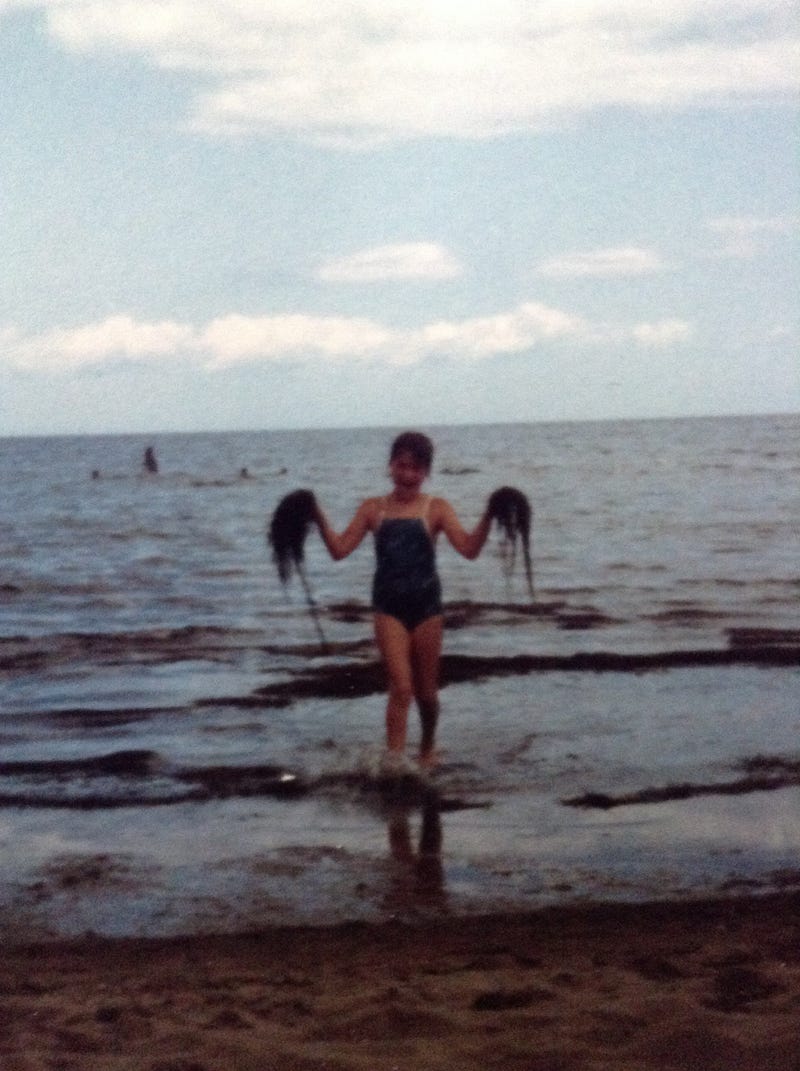 Also at Shediac—ready to attack with seaweed, one of my more favorite activities.
Finally, below, there i was in my early 20s, young and drunk and trying to get motivated to go out.